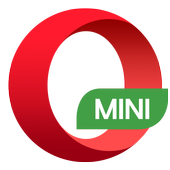 Opera Mini APK Download
Developer

Opera

---

Newest Version

---

Publish Date

Mar 5, 2019

---
Download Opera Mini APK Securely From Androidest
---
---
Opera Mini Details
Opera Mini is a lightweight and safe browser that lets you surf the Internet faster, even with poor Wi-Fi connection, without wasting your data plan. It blocks annoying ads and lets you easily download videos from social media, all while providing you personalized news.

Top features

• Save data - Save 90% of your data and browse faster even on slow networks with our famous compression modes without breaking your browsing experience.

• Block ads - Opera Mini has a built-in ad blocker so you can surf the web without annoying ads.

• Personalised news - Catch up on trending news specially tailored for your interests with our rebooted news feed within the Opera Mini browser.

• Video download - No time to watch videos? No problem. Tap the new download button and watch them when you're ready.

• Smarter downloads - Download files in the background and hold off downloading large files until you're back on Wi-Fi. Opera Mini will let you know when your downloads are complete. Just click the notification to open your download – no more digging around in folders.

• Browse privately - Use private tabs to browse incognito and keep your secrets from others without leaving a trace on your device.

• Tab gallery - Keep several pages open at once with tabs and easily navigate between different tabs.

Other great stuff

• Night mode: Dim the screen to save your eyes when reading in darkness.

• Save your favorite sites: Tap the + button on the search bar to save a page to your Speed Dial, add it to your mobile bookmarks, or store for offline reading.

• Sync your devices: Give yourself access to all the bookmarks, Speed Dial shortcuts, and open tabs from your other devices.

• Switch up your search: Assign your favorite default search engine.

Download Opera Mini and try one of the fastest ways to browse the web on your mobile device.

To learn more about the specific permissions Opera Mini uses, please visit the follow page: http://www.opera.com/help/mini/android/permissions

Do more with Opera: https://www.opera.com/mobile/android

Opera may show ads from Facebook. To learn more, see https://m.facebook.com/ads/ad_choices

Keep in touch:
Twitter – http://twitter.com/opera/
Facebook – http://www.facebook.com/opera/
Instagram – http://www.instagram.com/opera

Terms & Conditions:
By downloading this application, you are agreeing to the End User Licence Agreement at https://www.opera.com/eula/mobile. Also, you can learn how Opera handles and protects your data in our Privacy Statement at https://www.opera.com/privacy.
---
---
Category
Free
Communication
app
Package Name
com.opera.mini.native