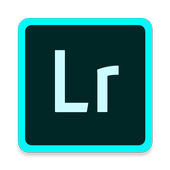 Adobe Lightroom CC - Photo Editor APK Download
Developer

Adobe

---

Newest Version

---

Publish Date

Feb 15, 2019

---
Download Adobe Lightroom CC - Photo Editor APK Securely From Androidest
---
---
Adobe Lightroom CC - Photo Editor Details
Adobe Photoshop Lightroom CC is a free, powerful, yet intuitive photo editor. Lightroom also provides a robust premium offering filled with advanced photo editing features to take your photography to the next level. Check out all the features below.

FREE FEATURES

• PRESETS: Make dramatic changes to your photos with our single touch photo editor
• PROFILES: Use these one-tap miracles to create visually striking changes to the look-and-feel of your photo edits
• CURVES: Make advanced photo edits to change color, exposure, tone, and contrast
• COLOR MIXER: Refine and tweak colors on your photo to make them pop
• CLARITY & DEHAZE: Breathe life into your photo edits with these industry-leading tools
• BULK EDITS: Easily edit photos in large albums and get consistent looks by copying your favorite edits across photos
• PRO-LEVEL CAMERA: Unlock your phone's potential with unique controls. Choose from exposure, aperture, wide or telephoto lens, instant presets and more
• CUTTING-EDGE CAMERA MODES: Get more detailed shots with advanced capture modes such as raw, professional, and HDR*
• ORGANIZE & MANAGE: Use folders, albums, star ratings and flags to highlight your best photos
• SHARE YOUR WORK: Post your photos to Instagram, Facebook, Twitter, Flickr, and more with the hashtag #lightroom

PREMIUM FEATURES
Take your photography to the next level with Lightroom Premium! Upgrade to unlock easy-to-use photo editor tools like the Healing Brush, selective adjustments, geometry, cloud storage, Adobe Sensei features, and much more.

• HEALING BRUSH: Take complete control of your image by removing just about anything from your photo, no matter how big or small
• SELECTIVE ADJUSTMENTS: Precisely edit any part of a photo with your finger or stylus to apply enhancements with exact detail
• GEOMETRY: Make sure it all lines up. Create super clean shots with straight lines by adjusting the perspective of your image with powerful upright, guided upright, and geometry slider tools
• RAW EDITING: Import raw photos from your DSLR or mirrorless camera to your phone allowing you to edit them anywhere
• ADOBE SENSEI: Harness the power of artificial intelligence to automatically tag and organize your photos based on the objects or people that are in them. A quick search for "mountains" or "Maria" will surface all the photos with those elements in them
• ADOBE CREATIVE CLOUD STORAGE: Back up your original photos and edits to access them on other devices, as well as through Lightroom CC on web
• ADVANCED SHARING: Lightroom CC web galleries enable you to easily showcase your photos online. Photo edits sync seamlessly, so any changes you make are always up-to-date

*Full raw HDR capture mode is currently supported on devices that contain advanced processing and memory capabilities including but not limited to devices such as - Samsung S7, S7 Edge, S8, S8+, Note 8, Google Pixel, Pixel XL, Pixel 2, Pixel 2 XL, Pixel 3, Pixel 3 XL, and OnePlus 5.
---
Adobe Lightroom CC - Photo Editor for Android official Trailer
---
---
Category
Free
Photography
app
Package Name
com.adobe.lrmobile