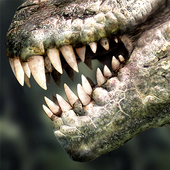 Durango APK Download
Developer

NEXON Company

---

Newest Version

3.28.1+1903271641

---

Publish Date

Mar 27, 2019

---
Download Durango APK Securely From Androidest
---
---
Durango Details
An unexplained spacetime distortion tears you from Earth and drops you into a mysterious world of uncharted islands—Durango.
But in a primitive land teeming with dinosaurs, survival is only the beginning. Explore! Gather! Hunt! Settle! Build! Trade! Cooperate! Compete! The pioneers of Durango live on their own terms.
Come find your destiny in a sprawling world of unlimited possibilities!

Step into the Warp and start your new life!
Durango awaits!

#1. The age of dinosaurs dawns anew!
Want to live among prehistoric beasts? Look no further than Durango!
Our pioneers fight for survival side-by-side with ancient creatures!

#2. The beautiful wilderness is your playground!
Use Durango's endless resources to build a world of your design!
Team up with friends to turn your tiny hut into a sprawling city!

#3. The freedom to live your own life!
Craft, cook, farm, build, hunt, sew, gather, tame, mine, and more!
Is there anything you CAN'T do?!

Every path leads to success, so play however you like!

#4. Develop a persistent village in an MMO world
Durango can become whatever the pioneers make of it!
Build your dream home and watch it become part of a village, city, or even country!
===
Once you've reached your final stop, please finish downloading any additional files before going on your way.
Thank you, and enjoy your stay. Goodbye!

#Official Community Page
Come find the latest news, useful tips, and event info on our official website and Facebook page!

Facebook: https://www.facebook.com/playdurango/


# Smartphone Application Permissions Information
Durango requests certain permissions to provide the following services.

[Optional Permissions]
- Optional permission does not affect gameplay.
Camera: Taking screenshots to help with customer service inquiries
Photos: Attaching screenshots for customer service
Microphone: Mic access to use voice chat


[How to Withdraw Permissions]
> Android 6.0 and above: Settings > Apps > Select Permissions > Permission List > Accept/revoke permissions
> Below Android 6.0: Upgrade the operating system to withdraw permissions, or delete the app.
※ If the game does not offer individual consent for each permission, you can revoke permissions after installation by following the directions above.
---
Durango for Android official Trailer
---
---
Category
Free
Role Playing
game
Requirements
Android 4.1+
Package Name
com.nexon.durango.global